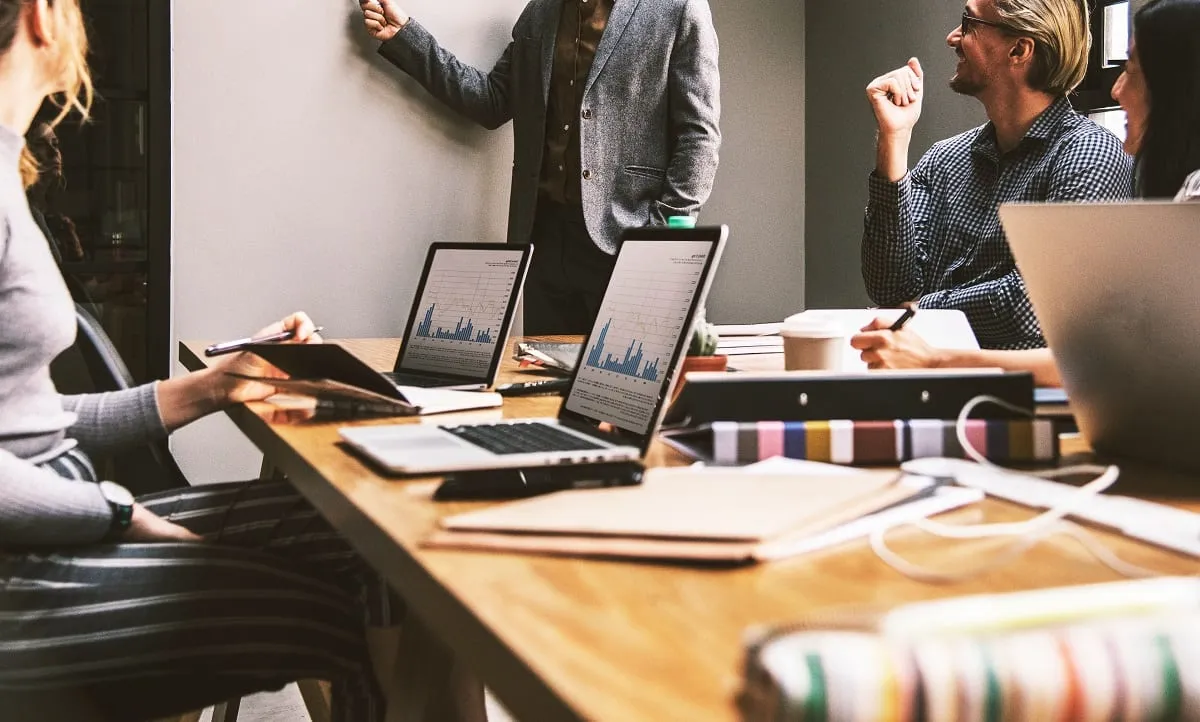 Excerpt: Recruitment Process Outsourcing or RPO is a subset of Business Process Outsourcing (BPO), where a company outsources either complete or partial recruitment process to a third party. Through this article, we will dive deeper into this topic and discover how RPO can benefit a company.
What Is Recruitment Process Outsourcing (RPO)?
In Recruitment Process Outsourcing, the company engages a third party to manage its recruitment process on its behalf. This agreement may include full recruitment or just a segment of it.
Often companies with high-volume recruiting needs turn to an RPO provider to streamline their hiring costs, decrease time-to-fill, or improve candidate quality. Your RPO partner provides talent acquisition consulting that encompasses analysis, strategy, and execution as a trusted expert.
Different Types of Recruitment Process Outsourcing
There are three types of RPO models based on their demand and function.
These are:
On-demand model: These RPO providers fulfil the company's requirements that have immediate hiring needs. Tasks are completed accurately within the set time and budget.
Function-based model: In this model, the RPO provider is responsible for hiring in a particular division or project. Other tasks are taken care of by the internal recruitment team.
Full RPO: Here, the RPO team serves as an internal recruitment team and are responsible for everything related to the recruitment process.
Also, some RPO providers offer ad-hoc support and in-house resources. For example, they might take ownership of strategy design, talent identification or employer branding while providing full RPO services.
Why Use An RPO Provider?
Every employer needs the best possible candidate for their company. However, the time and budget that goes into finding that innate talent amongst the thousands of applicants are terrifying. Thankfully there are RPO providers to take the burden off their shoulders.
Here are some reasons to use an RPO provider:
RPO provider takes care of everything from contracts to management of the recruitment process.
There is a significant decrease in the time spent in the hiring process.
RPO provider helps in enhancing the candidate experience throughout the hiring process.
The promotion of the company's identity is taken care of by the experts.
RPO provider helps reduce administrative burden so employers can focus on other essential tasks.
The overall purpose of RPO is to strengthen the company's hiring capabilities. RPO providers provide the company with required staff and technical resources for recruitment and send a team of professional off-site recruiters to enhance the hiring process further.
How Does RPO Work?
In the RPO model, a consulting team engages with the company to understand its work infrastructure and hiring needs which further develops a strategic plan to meet the company's demand. RPO team then takes complete responsibility for the entire recruitment process or as agreed with the company.
Their service may involve everything from shortlisting candidates for filling the current positions to managing their future needs.
In case a company needs to get in touch with an RPO provider, they can craft a professional email and send it to the provider.
Services Provided by RPO
The RPO model can cover one or all the services mentioned below as per the agreement made with the company. These providers usually use a well-featured Applicant Tracking System or a recruitment software to get the following done.
Planning the structure for hiring new candidates
Developing a channel of communication between the company and the candidate and one within the company.
Sourcing the best candidates amongst all the applicants.
Conducting background checks and other records of candidates.
May develop outreach programmes for interns, graduates, apprentices etc.
Developing the company's brand and culture in the marketplace.
Enhancing candidate experience, starting from identifying a candidate to onboarding.
Provides a metric analysis and checklists of the recruitment process
Ensures everything is done within the legal boundaries.
Delivery Options for Services
How these services are delivered can differ from provider to provider. It may depend on the client, provider, or even services rendered. Some delivery options are:
On-site delivery: Recruiters are sent to the client's location for carrying out the entire process.
Virtual: Here, the company and RPO team are constantly connected through hubs dedicated to clients. Services are not provided on-site.
On-demand delivery: This option is like 'you ask, we provide'. It is delivered whenever a client needs it, and in the way they need it.
Supported delivery: Here, recruiters are not dedicated to one client. Instead, they can be added or taken away as per the need.
Key Stages of RPO
For implementing the services mentioned above, the RPO provider follows some stages. These are:
Data collection: For the best results, the RPO manager thoroughly analyses the company's existing recruitment process. It includes going through interview formats used, internal vs external hire records, tracker used, etc. This stage can sometimes extend to three weeks.
Process mapping: Based on all the data collected, the RPO team outlines a map that summarises the actions taken by HR, the RPO team, the hiring manager, etc. This stage can also take up to a week of work.
Team management: In this stage, efforts are put into changing the current management plans to incorporate the new team. New guidelines are set on how a company should handle timelines and internal messaging for the smooth onboarding of the RPO team.
Training: Company's stakeholders and RPO team then undergo formal training to bring everyone on the same page with updated responsibilities, technology and resources.
How RPO Can Be Beneficial for Your Business?
Giving the power in the hands of a third party for decisions related to hiring may seem problematic to some business owners. But here are five ways in which RPO can be beneficial for your business. After reading this, I am sure you will want to try it at least once.
Outsourcing to RPO can prevent bad hiring decisions. RPO providers are experts in the recruitment field. They know how to attract job seekers and turn them into permanent employees. They execute each step with a structured plan in their mind to further enhance the process's effectiveness.
RPO takes the burden off the HR team's shoulders and allows them to focus on other vital activities. It increases the company's productivity and saves a lot of time which they can further use to win over the competitors if used wisely.
With on-demand RPO, Business has to pay only for the services they need and when they need them. Since RPO partners with the company and works like an internal team. They are as invested as other members of the company. Some businesses don't even have a separate department for the internal HR teams, so they don't need to pay for months when they don't hire new candidates, and they can always rely on RPO whenever needed.
RPO provides analysis and insights from every stage of recruitment that allows the employers to target the next steps effectively.
RPO works with a strict timeline to meet the recruitment needs. RPO can even provide a 30% reduction in cost-per-hire in the long run.
RPO is quickly taking over all the recruitment models to provide a more holistic workplace to the company and the candidate. If a company work hand-in-hand with an RPO provider, it is a win-win situation for the company, candidate and provider.
Some Challenges
No doubt, RPO is like a magic wand for a business, but some challenges may occur while working with an RPO provider. These are:
There might be clashes related to the workflow. Though the RPO team takes time to understand how the company works, there may be times when the company's culture and values don't go well with that of the RPO provider.
A communication gap between the company and RPO team may occur. For a successful partnership, it is necessary to share all the essentials and the company's expectations from the provider. Failing to do so results in unnecessary clashes.
Partnering with RPO providers means giving some control in their hands, primarily related to the recruitment process. If transparency between the company and the RPO provider is lacking, things may not go as expected.
Conclusion
Recruitment Process Outsourcing has made an influential place in the market over the years. RPO service providers have vital networking with both job seekers and companies. Looking at all its benefits, RPO services can be very beneficial for the business and hence worth a try.