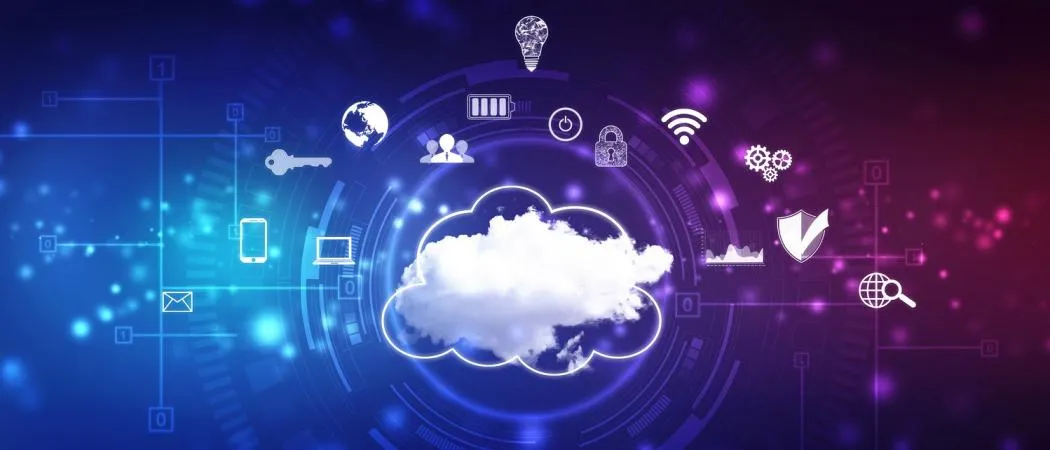 In today's digital era, cloud computing is everywhere. People who are using smartphones, tablets, and computer systems worldwide are using cloud services. So it is becoming a very important part of our daily lives, whether personal or professional.
Several organizations are switching to cloud-based services for better growth. Cloud computing is beneficial as it supports environmental proactivity and can power virtual services rather than physical products and hardware. It allows employees access to services from anywhere with an internet connection, helps cut down on paper waste, and improves energy efficiency.
Cloud computing is taking the world by storm and changing the ways businesses operate. According to a report, around 69% of businesses are already implementing cloud technology directly or indirectly, and almost 18 % are going to implement cloud services at some point. Cloud computing has become a crucial part of the strategic moves of any organization as it offers flexibility, data recovery, easy access, low maintenance, and a higher level of security.
Large businesses can get a special advantage of cloud computing as they can work with the major cloud providers and can get every benefit they need. But small and medium-sized organizations can also get several benefits from the cloud. It leads to the increased demand for skilled cloud experts who have taken cloud computing certification and are up-to-date with cloud knowledge.
This article is going to focus on important key features of cloud computing.
What is Cloud Computing?
Cloud computing is known as a technology that delivers computing services like storage, servers, networking, databases, software, analytics, and intelligence through the internet. It offers flexible resources, faster innovations, and economies of scale.
These services are efficient as it's based on the pay-as-you-go model so that you pay only for services you use actually. Cloud computing services can be private or public. These services are based on three main streams: IaaS (Infrastructure as a service), PaaS (Platform as a Service), and SaaS (Software as a Service).
If we talk about infrastructure, it requires the software and hardware components for proper implementation of a cloud computing model that can also be thought of as on-demand computing or utility computing.
A very interesting thing about the name "Cloud" is that it was inspired by the cloud symbol that was often used to represent the internet in diagrams and flowcharts.
The main work of cloud computing is to enable client devices to access data and cloud applications over the internet from computers, databases, and remote physical servers. Now here we are going to discuss key features of cloud computing on which all cloud services are based.
Five Key Features of Cloud Computing
Following are the five essential characteristics of cloud computing:
On-Demand Self-Services: It is the very first essential feature of cloud computing services as they don't require any human administrator so users automatically use themselves to store, monitor, and manage computing resources as required. It can also help clients to regularly and continuously monitor server uptime, allocated network storage, and capabilities. Therefore it is considered as the fundamental feature of cloud computing. With this service, manufacturing organizations can use a web self-service portal as an interface to access their cloud accounts to optimize their cloud services. They also can store other additional resources as required without the interference of cloud service providers, including services like storage space, database instances, and virtual machine instances.
Broad Network Access: These cloud computing services are basically provided over vast, standard networks and heterogeneous devices. It covers large network access so that clients can access cloud data or transfer data to the cloud from any location with any device and internet connection. Cloud computing services are easily available over a network that is ideally a high broadband communication link like the internet, and in the case of private clouds, it can be a local area network (LAN).
Cloud computing and broad network access offer latency and network bandwidth that are the most crucial aspects of these services. So a big part of the cloud's features is its ubiquity. Cloud service providers can offer this by monitoring and guaranteeing measurements that reflect how clients use cloud resources and data: access time, latency, data throughput, and many more.
Resource Pooling and Multi-Tenancy: It is a very attractive feature of Cloud computing as these resources are specially designed to support a multi-tenant model that allows multiple customers to share applications or the same physical infrastructure while retaining security and privacy over their information. Resource pooling is a multi-client strategy that can be applied to data storage, processing, and bandwidth-delivered services. This special feature allows cloud service providers to share resources among multiple clients, and each provides a separate and different set of services according to their requirements.
Scalability and Rapid Elasticity: It is also known as one of the most important features of cloud computing services as these can provision resources in the cloud as manufacturing organizations require them. Scalability and rapid elasticity enable cost-effective management of workloads that require a huge amount of servers but only for a short time. So many customers can run their operations and workloads very efficiently due to these features of cloud computing as there is less capital expenditure on the cloud customer side. With elasticity, feature organizations can rapidly store and de-store any of the cloud computing resources.
Measured And Reporting Service: Measured and reporting services features are making cloud computing services the best choice for many organizations as all the cloud computing resources are metered, and manufacturing organizations pay only for what they have used. These special services are helpful for both cloud providers and their consumers and allow them to monitor and report which services have been used and for what purpose.
Reporting services are also helpful in monitoring billing and ensuring optimum utilization of resources that can be optimized by leveraging charge-per-use capabilities. It means that cloud service providers can measure, monitor, and report the cloud resource usage whether virtual servers instances are running or stored in the cloud.
Security, Economical, Automation, Resilience, Flexibility, Easy maintenance, etc., are some of the other important features of cloud computing services that make them unique and useful for everyone.